Unearthing Darwin's Past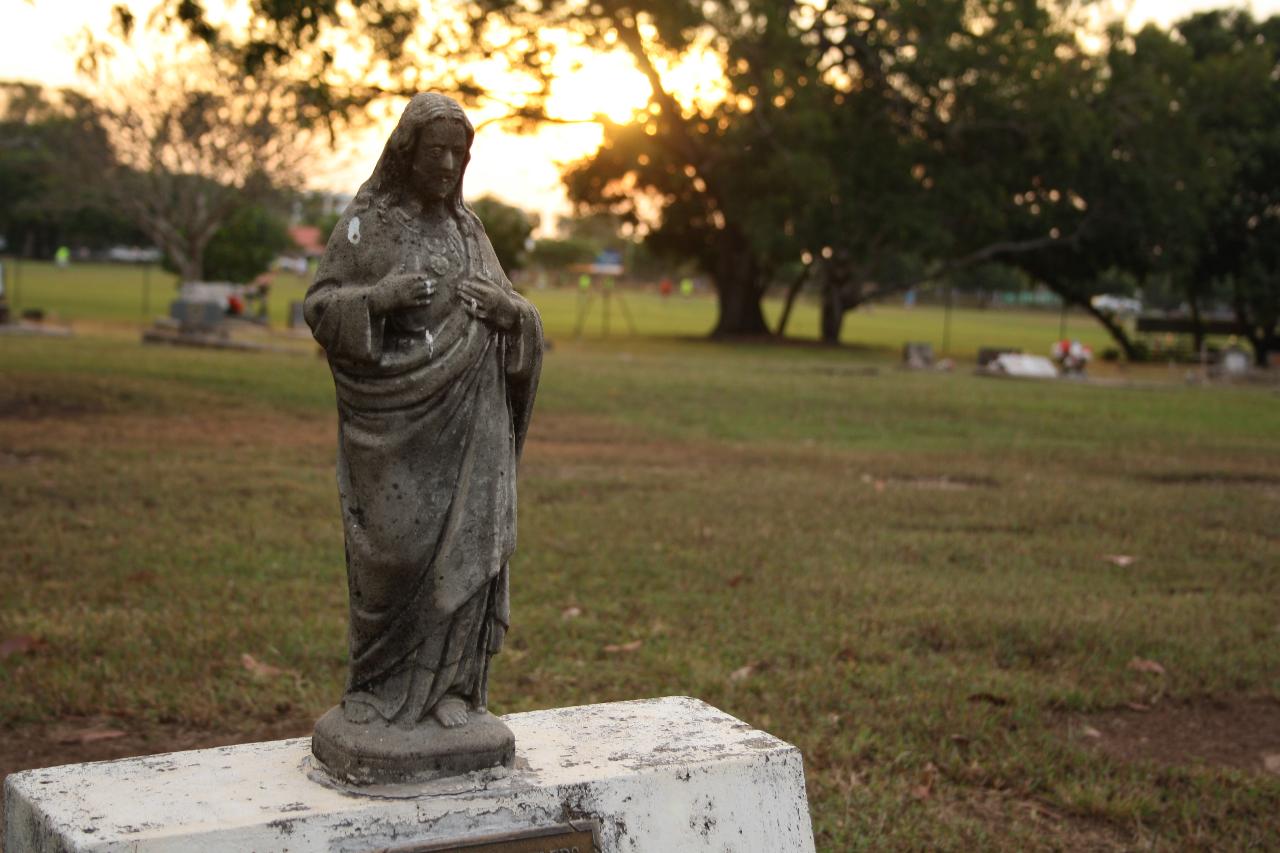 기간: 90 분 (대략)
위치: Darwin, Northern Territory
상품 코드: CEM1
Step inside the fence and step back in time on Walk Darwin's newest guided walk exploring Gardens Road Cemetery, a significant part of Darwin's history for five decades.
Opened 100 years ago on 10 April, 1919, buried here are pioneers, well-known Darwin family members along with memorials to WWI and WWII service personnel. Many of the grave sites disappeared long ago but that doesn't mean the stories of those buried hear can't be told. As your guide leads you around the cemetery, sharing these stories, you will come to discover how resilient the people of old Darwin were.
Departure point:
Meet outside the gate to Gardens Cemetery, in Chin Quan Road. Look for the person in the bright orange shirt.

Parking:
Park along the fence on the cemetery side of Chin Quan Road.
Notes:
~ This tour requires a minimum of 2 paying guests to operate and the group size is 10.
~ A level of fitness is required on this tour as the cemetery grounds are uneven and undulating, and there is nowhere to sit and rest.