Darwin's Markets Tour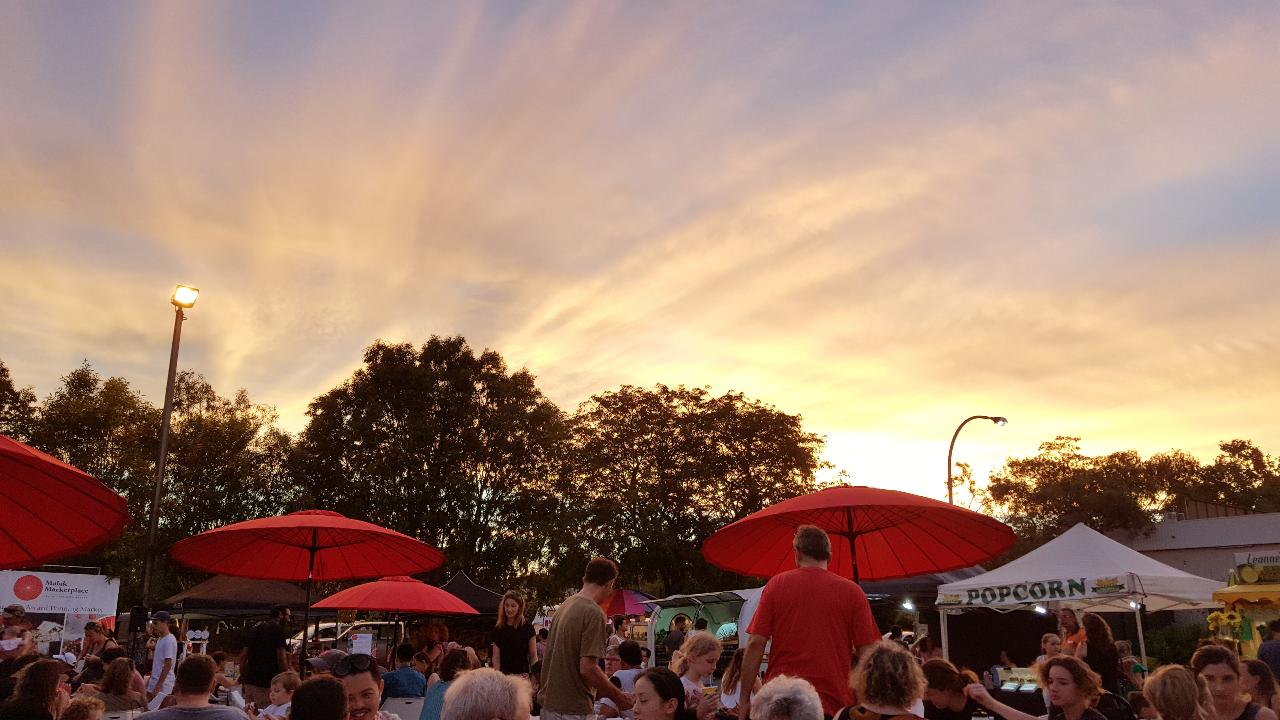 Dauer: 3 Stunden (ca.)
Ort: Northern Territory
Produkt-Code: FC1
Darwin has a popular market culture with at least seven markets operating across the greater Darwin region between May and October each year.
This soft urban adventure will visit some of these well-known market sites as your driver-guide takes you into suburbia. Along the way you'll receive exclusive insights that only a local would know, so when you come back to visit these markets on market day, you can enjoy them like a local and without any unexpected experiences.

Our destination is the red umbrellas of the outdoor farmer's market at Malak Marketplace where a smorgasbord of food stalls, organic produce and arts and crafts awaits, hidden in the heart of suburbia.
Join your guide for a walk to meet the stall holders, learn about their products and hear about the dishes on tonight's menu. As the sun sets, your guide will purchase an array of food dishes for the group to dine potluck-style around the table in this market atmosphere.
This urban adventure departs Saturdays only, with transport to and from the city, and dinner, included. Drinks are at your own expense.
Important notices: